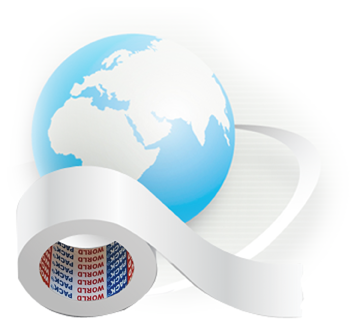 WorldTech Industries Pvt. Ltd., synonymous to its name has the largest BOPP Self Adhesive Tapes production at a single location at Santej, near Ahmedabad, Gujarat, India with latest technology & state-of-the-art manufacturing facilities to ensure quality products of the highest standards.
The versatility and adhesive uniqueness of BOPP Self Adhesive Tape has made it a necessity for the Global Market. The Global is the largest market for Self Adhesive, Packaging and Carton Sealing Tapes.
We at Worldtech Industries Provide Solutions For, Self Adhesive Lamination Roll, Packaging Tape, Self Adhesive Protective Film, BOPP Self Adhesive Tape, Surface Protective Film & Many More..
"We provide a satisfaction guarantee for our outstanding products."